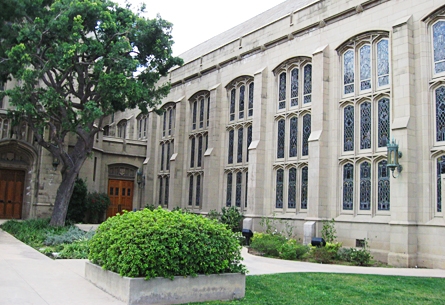 Pasadena Methodist Foundation (Foundation) is an independent non-profit organization that provides support to the First United Methodist Church of Pasadena (FUMC) and its ministries, including missions serving the larger community. Simply stated, the Foundation's mission is the support of First United Methodist Church of Pasadena, the nurturing of its congregation and service to its community.
The Foundation has been an active force in the support of FUMC for many years. We appreciate your interest in the Foundation and hope you will take a few minutes to familiarize yourself with its history and work. As the Foundation looks to the future, we ask you to consider supporting its important work and to become part of the important role it continues to play in sustaining our church, FUMC Pasadena.
In addition to its support of the general ministries and missions of FUMC, the Foundation's scholarship and grant programs through the years have provided individual college scholarships, including grants for seminary students studying to become church ministers, grants to support specific ministries such as the summer musical program, grants to support individual FUMC missions such as the Sunday School children's annual Heifer International mission project, grants supporting the operation and maintenance of Camp Sky Meadows, and grants supporting staff education.